Vacation packages to Mendoza from Buenos Aires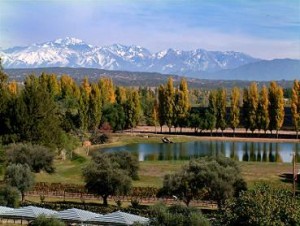 Mendoza is an ideal destination to take a vacation package from Buenos Aires. Mendoza is located 1195 kms away from Buenos Aires. You can delat by bus about 14 hours to go from Mendoza to Buenos Aires but if you go by plane from Mendoza to Buenos Aires to take a vacation package you will delay less than 2 hours.  Founded in 1561, this important city in Argentina, is regional metropolis of the region of Cuyo whose area has an extensive commercial, industrial and cultural development. Mendoza is also the center of tourism in the Andes and the Aconcagua, the highest mountains in the South America. With wide tree-lined streets, its canals (more than 500 km. In length), large well-kept green spaces (such as the huge Parque General San Martin with an amphitheater and an artificial lake to be sailed) is a city characterized by its great cleaning.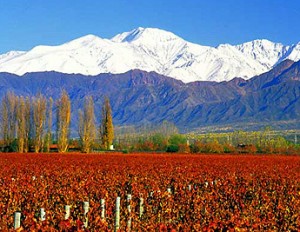 Mendoza is a city with important museums and monuments, revalued by the National Tourist Signaling by signaling them, detailing both its architecture and cultural. The references of these sign boards come in three languages: Spanish, English and Portuguese. It is a cosmopolitan center for being an essential stopover of flights between Buenos Aires and Santiago de Chile.
In Greater Mendoza (which includes the departments of Guaymallén, Godoy Cruz, Las Heras and the cities of Maipu and Lujan de Cuyo) has established a separate industrial zone to residential areas that meet the needs of provincial progress. Quintessential wine region, Mendoza has numerous wineries to produce fine wines of the highest quality which are exported throughout the world. Many can be visited by tourists and tastings.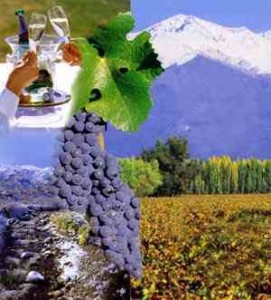 Its proximity to the Andes mountains, makes it an unbeatable destination for adventure tourism: In Mendoza is possible to take vacation packages including trekking, rafting, hiking and spectacular scenery for photographic safaris, among other activities.
Other possibilities of vacation packages in Mendoza from Buenos Aires are to book vacation packages including skiing in winter and hot springs at any time of year. Mendoza has a large housing development, shopping malls, an important hotel infrastructure, famous restaurants, shopping malls, cinemas, theaters, museums, art galleries, pubs, nightclubs, regional products and a large amount of ice cream parlor.
Thus, Mendoza has a range of possibilities to take vacation packages including both to urban life and natural eco-tourism.
Tags: Vacation packages to Mendoza from Buenos Aires