Who has experienced a tour in Buenos Aires using 01Argentina.com Travel Agency? What kind of service this tour company offer in Buenos Aires city?
What people think and comment about their English Speaking Tourist guides in Private and regular service? Are they buses clean and big enough? What about their transfers to airport with private cars and professional drivers? Are they offering a punctual service with international standard of quality? Does this travel agency offer a variety of tours and activities to do in Buenos Aires? Do they have a special offer to save money and get value for money when you book a tour in Bs As? Do they also offer Spanish lessons, dinner and tango shows with tango dance lessons? Are they good and realible? Do they have a responsive website? Is the way of payment safe and rapid? As a travel agency in the market since 2005 we understand that the passengers could have this kind of questions and doubts before booking a tour in Bs As and that's why we open this post in our blog so that our passengers can leave their comments, opinions and reviews about the travel services of 01Argentina.com in Buenos Aires. We hope these comments from real tourists are useful to plan your next trip in Argentina from Buenos Aires to main tourist destinations of the country.
Many times spoken with my wife we finally decided to make this trip to go to Iguazu Falls and by extension to other tourist destinations of Argentina like Patagonia and El Calafate with the Perito Moreno Glacier. I had my doubts whether to do it with a Travel agency in the U.K or directly on the Internet with an Argentine local travel agency. At last I decided for you and I think I was totally right, because really the service you have given us and your kindness has been great. The trip in Argentina was perfectly organized, the local representatives in each destination worked wonderfully, the tour guides were very professional l and the places I visit, Iguazú- El Calafate-Ushuaia- Península Valdés, were wonderful. It really has been one of those trips that are not forgotten and that is expected to be repeated. For all the aforementioned I am glad to have contacted you and I hope that these impressions will serve you for your work, a greeting from the U.K from a satisfied client.

Ivan Lynch UK 05/08/2020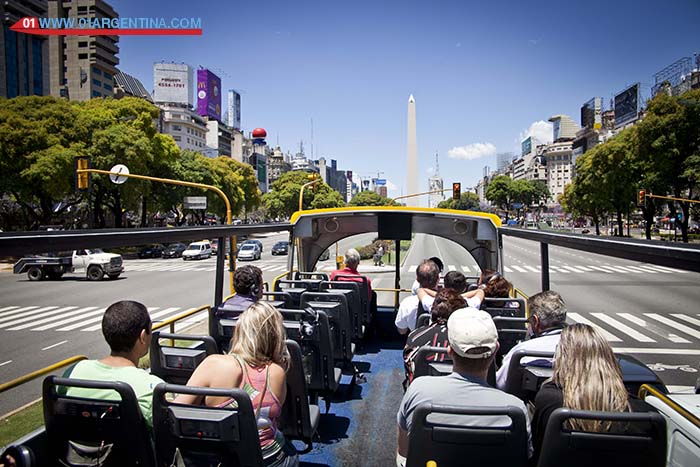 Everything went very well and everyone in the tourist destinations of Argentina we visited responded satisfactorily. I have concluded that I highly value the fact that we have gone through your travel agency. I was favorably surprised by the collaboration between the inns and the tourist agencies to report the exact time that they would come looking for us for tours, activities excursions, airport transfers, etc. We returned to Europe last week and brought with us the memory of a beautiful journey in Argentina with the short tours from Buenos Aires to Iguazu Falls Patagonia Argentina and Mendoza Province. You have actively contributed by organizing everything in a perfect way: everything worked really well. Thank you again and, if appropriate, I will recommend your agency to acquaintances who would like to visit Argentina. From our side hopefully it won't take long to organize another trip to Argentina. Thanks very much to all the staff of 01Argentina.com Travel Agency

Lucas Tognetti 07/08/2020 Italy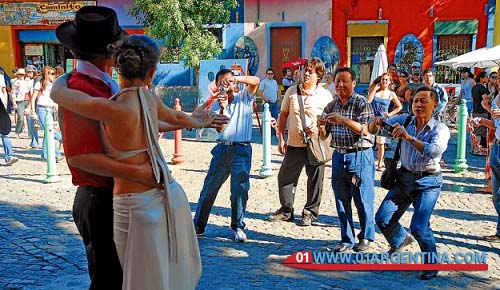 Now that our trip is over, I want to thank you for the attention you have given us. The trips to Iguazu Falls and Patagonia from Buenos Aires were perfect, everything worked like a «Swiss watch». The holidays in Patagonia were very well enjoyed, thanks to the excellent attention received from all the staff of the local agencies, both for the transfers and the professional competence of the staff in charge of the excursions. The accommodation in Puerto Madryn and Ushuaia were of great quality, in very quiet places to rest very deep after the long excursions. I can say that everything was excellent, according to expectations. We had adequate attention, the trips went as expected, the hotels, the city tours in Bs As,the dinner and tango show, everything was very enjoyable.
Special thanks to the Private English Speaking tour guide Marcela we had during the Minitrekking over the Perito Moreno Glacier because she gave us an attentive attention, and we are going to recommend her and your travel agency to all our friends who want to know Patagonia, which is a very beautiful land with many interesting tourist natural attractions.
Actually everything went very well, Your travel agency 01Argentina deserves 10 points or 5 stars. All the best!

Rita Trobanni 08/08/2020