Dinner and Tango Shows in Bs As, Argentina Latin America
This musical genre that was born in Buenos Aires is an art form that visitors can not stop living. The Tango of Argentina is "Cultural Heritage of Humanity" and it has conquered the world with its music.

The Tango in Argentina, Intangible Cultural Heritage of Humanity.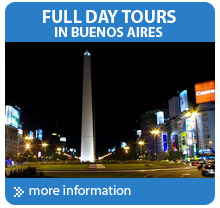 The Tango is one of the great treasures of Argentina, a dance that can excite both, the dancer and the one that watch the show.
In Argentina, the tango is lived and enjoyed everywhere: bars, cafes, tango, milongas, theaters, large and small shows, museums, heritage sites, monuments, dinner and tango shows in Buenos Aires and libraries. In Buenos Aires you will find many places with live orchestras and dancers. Many of these usually include dinner with the best cuisine in Argentina and internationally. Then there are the milongas, which are the places where you can dance the tango. Many organize classes before the dance in center that includes specialist teachers. Tango Classes are also offered in many cultural centers, where lessons can last between one and two hours. Ideally, take four or five classes to master the 8 basic steps.
World Festival of dance and tango in Argentina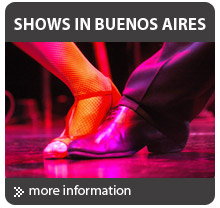 During the month of August, Buenos Aires becomes the world capital of tango par excellence, with the celebration of the Tango Festival and Dance World Cup.
No other dance more intimately connect two people, both emotionally and physically. And it is that dancing tango built on three basic components: the embrace, walking slower style and improvisation. But above all things, dancing and body language that conveys intense emotions endless. Today, tango is played by small groups or big bands, can be heard and danced in cafes, restaurants, theaters, clubs, and even in some places in the city.