Tango Shows and Festivals in Buenos Aires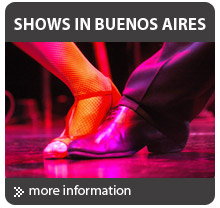 A generational cross from the bandoneon player Ernesto Baffa, 79, to the young and talented Lautaro Greco and Agustin Guerrero was shown last night at the opening ceremony in Buenos Aires, in the Art Plant in the neighborhood of La Boca.
The effervescence of tango in the next generation is chosen to emphasize the concept that Gustavo Mozzi, festival artistic director, who said at the opening that gender lives «a time of great vitality.»
The opening of the tango Festival, which will run until August 28 at six venues in Buenos Aires, began in the Plant of Art with an exhibition of dance starring Juan Carlos and Johana Copes, first, and Mariano «Chinese» and Juana Frumboli Sepulveda, two couples cultivators distinct style.
Then, under the direction of pianist Agustin Guerrero, 24, an orchestra played two of the best pieces he has to show contemporary tango.
Training played «The Skinny» Guerrero's own and «Milonguita» Schissi Diego, two pieces that join the rhythmic essence of tango with elements of new languages.
Then took the stage Sub 25 Typical Orchestra, under the leadership of one of the musicians of the middle generation, the violinist Pablo Agri.
Typical Orchestra played works by Astor Piazzolla and creations of this time, as «Bailango» also from Guerrero, and «bevel» Lautaro Greco.
Training Sub 25 showed an elevated sound-perfect acoustics of the Power Plant Art-where prevalent discourses of the first violin music, the first bandoneon and piano.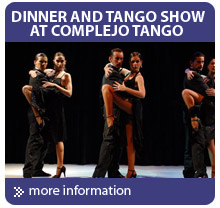 The orchestra was composed of Agustín Guerrero (piano), Lautaro Greco, Nicholas Enrich, and Alejandro Santiago Segret Perrone (bandoneon), Laura Grandellis Jose Gelos, Julieta Nulchis (violins), Sofia Rojas (viola) and Joaquin Duva (bass).
Typical Orchestra Sub 25, will play on Tuesday 14 from 20 at the Teatro Reggio (Avenida Cordoba 6056).
Finally, Ernesto Baffa, who turns 80 years on Monday, former bellows of the orchestra of Anibal Troilo, Horacio Salgán, joined the stage for Greco-to-show sidekick main in force as an instrumentalist.
The Festival continues tonight at the Exhibition Center (Avenida Figueroa Alcorta and Pueyrredón): There will be a concert of Ruben «Mono» Izaurralde (from 20) and another cycle «Piazzolla-mail» (starting at 21), led by Daniel 'Pipi' Piazzolla, grandson of the bandoneon.